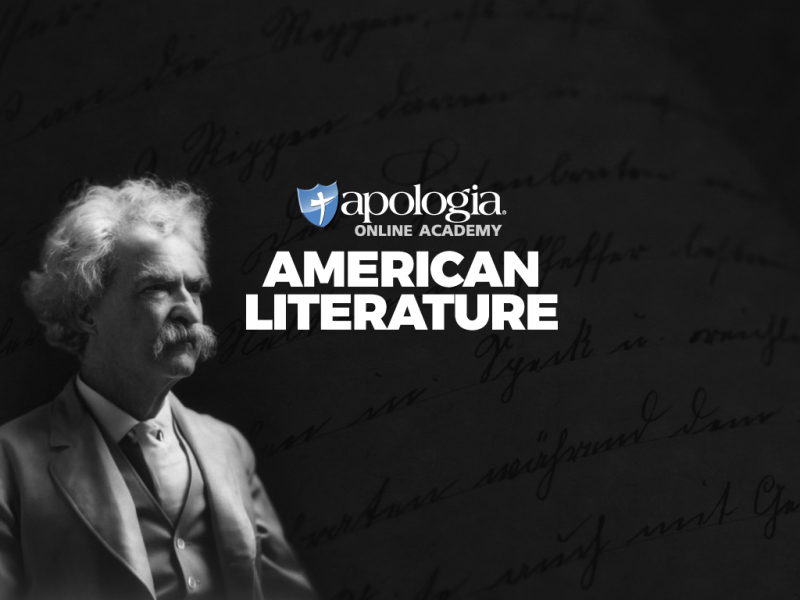 AMERICAN LITERATURE/LIVE (Option 1)
with Dr. Whit Jones
$58800
*Easy Payment Plans: $84/month *(details below)
Grade Recommendation: 10th-12th (9th if advanced)
Teacher-Led & Graded by Author Dr. Whit Jones: 
Live: Weekly MONDAYS 2:00 PM - 3:30 PM ET, or

Flexible Recorded/Graded Option: The day/time does not work for me! Register anyway for this LIVE class. Notify your teacher that you need this option. Watch the recorded class weekly and meet all deadlines.
Course Dates: August 23-May 16
Cost: $588 (+$50 registration fee, not refundable)
Discounts: PROMO CODES HERE
Instructor email: DrJones@Apologia.com
More Information: No Prerequisites. Class description & teacher bio 
Notes: Having trouble entering your non-USA address?
Summary:  This amazing class will teach students to analyze major works of American literature from a biblical perspective. The course is taught by author Dr. Whit Jones, a homeschool dad, and professor at Bryan College. By completing this high school course, the student will get credit for 1 year of literature and 1 year of writing.
*Approximate amount if registered by March 31, 2021. Payment plans will vary based on your registration date. Final payment due on or before Oct. 31, 2021. You may request a custom payment schedule AFTER you register.
Payment plan available: $50 deposit plus 10 payments of $53.80, paid every two weeks.
Aug

23rd

,

2021

-

May

16th

,

2022

Mon

for

32 weeks

from

2:00 - 3:30 pm

Will run
Online Class
For more info, call us at 1-765-608-3280